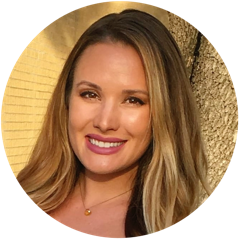 Book an Appointment
How did you get here?
Though it seems like a simple question it can be answered in many ways, and I invite you to share your story. As humans we have a tremendous capacity to overcome vast obstacles in life, and we often get stuck in the survival process. We do not realize that we don't have to be stuck in this process.
It takes a tremendous amount of courage and strength to reach out when you are struggling.
Navigating through the currents of healing is an act of self-compassion. A part of this healing involves exploring foreign terrain and unearthing a deep sense of self. The journey of healing is not always fluid, but it is my honor to hold space for all aspects of you as you learn to remember to hold space for all aspects of yourself.
I believe in shifting and calling forth attention inward, so we may shed light on what parts lie beneath—the protector, the shameful, the magnificent, the suffered and the ones that live in the shadows. As a therapist and a fellow human on this earth, I have been witness to the powerful healing that takes place when you are seen and heard by another person. I am committed to working with you to create an environment where your energy is held sacred so that you feel seen, safe, and honored. This is where the deep work begins.
With the use of intuition, warmth, empathic listening, and compassion, it is my hope that we can work together so that you become curious about the different parts of yourself. I embrace the opportunity to assist you in figuring out any subconscious limiting belief systems, negative thought processes, anxiety, depression, trauma, or anything that may no longer be serving you. As you start to become aware of the different moving parts of yourself, you can intentionally choose to live with authenticity, radical self-acceptance, attunement with self, and who you have always been. To move to a space where being in the survival process, isn't the only option.
It is my absolute joy to walk alongside you as you gain a deep sense of inner knowing and freedom.
I am currently accepting new clients both virtually and in office.
Modalities:
Attachment Theory
Emotion Focused Therapy
Experiential
Inner child healing
Internal Family Systems
Somatic Experiencing
Psychodynamic
Trauma centered approaches
Shadow work and integration
Reiki energy work
Education:
2020-Current: Doctor of Psychology in Marital Family Therapy (Psy.D), Alliant International University
M.A., Marital Family Therapy, Alliant International University
B.A., Communication Studies, Texas State University
Certifications: Level three Reiki Master