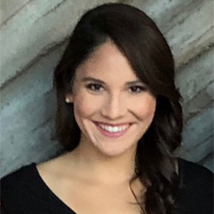 Book an Appointment
Hello! I am a Licensed Marriage and Family Therapist. I know that making the first step to begin your therapeutic journey can be difficult and scary. I recognize the courage it takes to invite someone to join you in your healing process and I strive to meet you where you are in order to help you feel supported and comfortable.
I integrate evidence-based processes to support treatment of trauma, anxiety, depression, grief, illness, relationship and family issues.I have a passion for working with a wide range of individuals including young adults, adults, geriatric population, individuals, couples, and families. I place great value on taking the time to learn your individual story to better support and guide you towards healing.
I take a holistic approach to treatment by incorporating mind, body, and spirit. I believe that with holistic healing, comes significant transformation and long-lasting change. I am an eclectic therapist who integrates several theories based on the client's needs. I am a trained Eye Movement Desensitization and Reprocessing (EMDR) therapist.
I believe the therapeutic relationship is one of the most important aspects of therapy, therefore I offer a phone consultation to help you determine if I am the right fit for you. I welcome the privilege to work with you and help you in your journey.