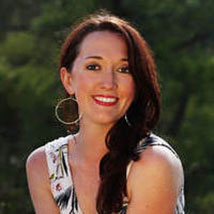 Book an Appointment
Rebecca Cummings, M.A., is an Associate Marriage and Family Therapist, Somatic Experiencing Practitioner, and Certified Holistic Health Coach. Rebecca is a compassionate and experienced counselor, therapist, and coach with a rich background in trauma-informed care and interventions, addiction-recovery training, and integrative counseling.
Rebecca is passionate and compassionate about supporting her clients to live empowered, meaningful, and thriving lives. Rebecca's therapy style includes a combination of person-centered, mindfulness, somatic, humanistic, cognitive, transpersonal, and trauma-informed approaches. She believes that therapy can not only focus on mental health because the mind and body are intrinsically interconnected. Rebecca believes her role as a therapist is to support her clients in exploring and expanding skills to support mind-body regulation, integration, and healing.
Rebecca believes the root causes of dysfunctional symptoms and behaviors are often connected to survival or maladaptive coping responses from big life experiences. Her role as a counselor is to support her clients to find and utilize new or underused resources which clients either never knew they had, or have forgotten. In this way, self-acceptance, insight, awareness, and beneficial change towards therapeutic goals becomes possible.
Rebecca holds a B.A. in Contemplative Psychology through Naropa University and an M.A. in Marriage & Family Therapy through the San Diego University for Integrative Studies. During her M.A., she focused on mind-body interventions for the treatment of adult children of alcoholics, and those impacted by early developmental trauma. Rebecca completed specialized training in the 3-year Advanced Somatic Experiencing Practitioner program and Trauma Touch Therapy through the work of Peter Levine and the Somatic Experiencing Trauma Institute. She is also Level 1 trained in Gottman Method Couples Therapy.
Rebecca provides counseling and therapy for individuals, adults, teens, couples, and families. She treats issues including anxiety, trauma healing, depression, addiction recovery, healing from toxic stress, communication skills, codependency recovery, premarital counseling, relationship counseling, self-worth and self-compassion challenges, and personal development.