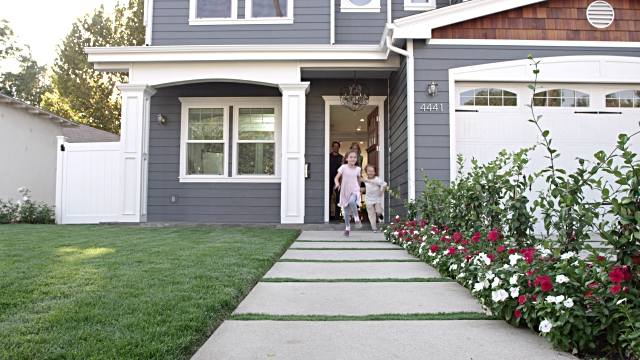 While shopping for a new home can be exciting, it can also be stressful, disappointing and scary. In my own recent home search, I have experienced the latter emotions to the nth degree. Between trying to finding the "right" home or waiting for a response from a seller of a home that I desire, I am constantly struck by the strong emotions that seem to disproportionately accompany the idea of finding my home.While this experience has been difficult, it has more so gifted me two key questions:
"What are the most important qualities I am looking for in a home?" and "What is home?"
I realized that my ideal home is one that is open, spacious, and bright. A place where family and friends can gather and a space that provides a safe container to experience the connection available within community. But, because we live in a culture that perpetuates the false idea that these things exist outside ourselves and in material possessions, it can be easy to fall prey to the compulsions that drive our need towards accumulation, especially real estate. Whether is it a compulsion towards work, money, substances, dysfunctional relationships, isolation, or that dream house, our tireless searching is actually pointed in the wrong direction. Coming home does not lie in a physical structure, but rather lies within. Turning towards oneself brings us to the home that I believe we all desire.
The qualities in my ideal home had virtually nothing to do with location, style, or size, but rather reflected my capacity to feel an internal experience of spaciousness, lightness, love, and connection. I realized that I embody all I've been hoping to find in a new house and, that this home search has merely been a reflection of the unintegrated, yet inherent qualities, I possess. Feeling into my own spaciousness, lightness, love and connection brings me home.
When was the last time you experienced coming home? Who were you with, what were you doing and how did it feel in your body? Imagine yourself living in the home of your dreams and notice the feelings that accompany this image. Stay with the feelings and be curious about what helps to grow these feelings from the inside out. Make it a habit to come home to yourself every moment, every day. And so as the saying goes, home is where the heart is.